Cemetery Drafting Services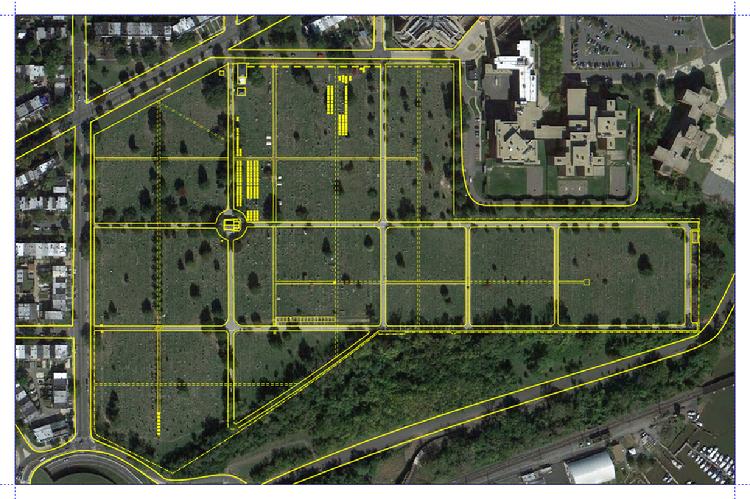 Most Cemeteries rely upon outdated paper maps. However, we specialize in Cemetery Drafting Services and utilizing onsite Robotic Field Mapping we can redraft and computerize your maps. In addition, we provide a complete set of clear original drawings that include all revisions and updates. Concerned about unmarked graves? We have you covered with our Ground Penetrating Radar Services.
We work with any size maps. For instance, hand-drawn maps, rough sketches, photocopies, survey plans, and AutoCAD cemetery files are all acceptable. Drafting cemetery maps is tedious work, however, we work very closely with your staff to ensure that all required information is transcribed correctly. Above all, this includes additional revisions and updates. The images below show how satellite imaging along with onsite Robotic Field Mapping used to produce a detailed layout of cemetery property.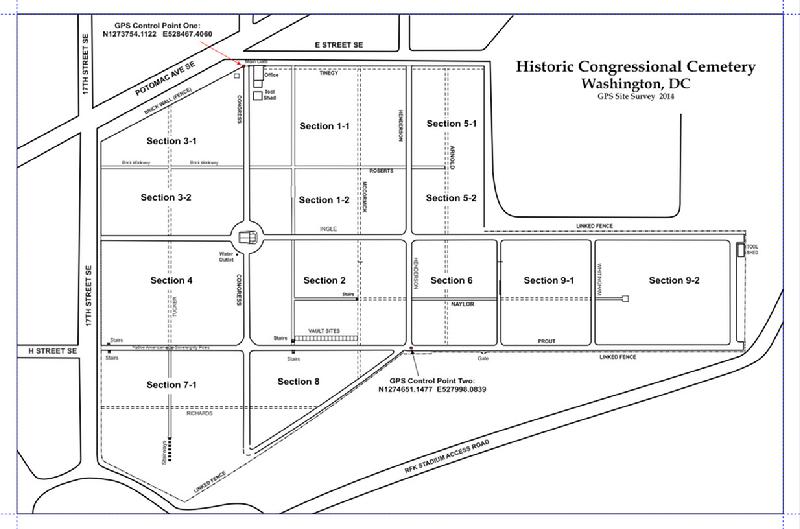 The PDF files you see below are final drafts. Please note that the file may take a few moments to download.